The Role of International Religious Freedom in U.S. Foreign Policy
Wed, 17 July, 2019
5:15pm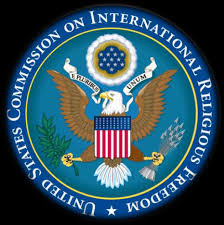 In an era when states around the world have abused blasphemy laws and other restrictions to discriminate against peoples of diverse faiths and beliefs, it is important to discuss the U.S. commitment to promoting religious freedom. In this panel, commissioners from the US Commission on International Religious Freedom will discuss U.S foreign policy and offer recommendations for addressing violations of human rights. 
This event is free and open to the public, but reservations are required. Register online or call 202-999-6804. 
Coffee and light refreshments will be served.